Recommended food & places of interest:
薰衣草森林, Lavender Cottage, The Dream of 2 Ladies.
Lavender Cottage is one of Taichung's best kept secret. Lavender Cottage was built by two good friends who both had the dreams of starting a place far away from the city center to plant Lavender. Unfortunately, one of these ladies died and the other never relented in an effort to making that dream come true. Here you will find lavender essence, oil and plants. Recognized as one of the coziest and most relaxing places in Taichung, Lavender Cottage features a beautiful garden dotted with purple decorations thus making the grass look more beautiful. One of the best things to do here is having a taste of the delectable local cuisine. Visitors can also buy and send a postcard to their loved ones.
If you love flowers, or specifically Lavender, then this place is paradise for you! Come here and be amazed at the gardens of purple, alongside with many creative artworks made by the owners!
Photo Contributed by https://www.facebook.com/lavender2001
What you can do at 薰衣草森林 - Xūn Yī Cǎo Sēn Lín (Lavender Cottage)
1 You can enjoy yourselves with your family in this extremely relaxing, fantastic place.
By Mulberry24 [CC BY 2.0 (http://creativecommons.org/licenses/by/2.0)], via Wikimedia Commons
2 You must not forget to shop for some souvenirs here. (You can create and buy your DIY fragrant sachet)
Free Image on Pixabay - Lavender, Purple, Tender, Romantic
3 Photography Tip: Use the beautiful plants as your backdrop and remember to turn on your flash.
4 Try their food here. Many people commented that their food is delicious. (You can use your entrance fee to offset the bill here) Top favorite orders are: Lavender Milk Tea / Roasted Chicken Leg / Whole Chicken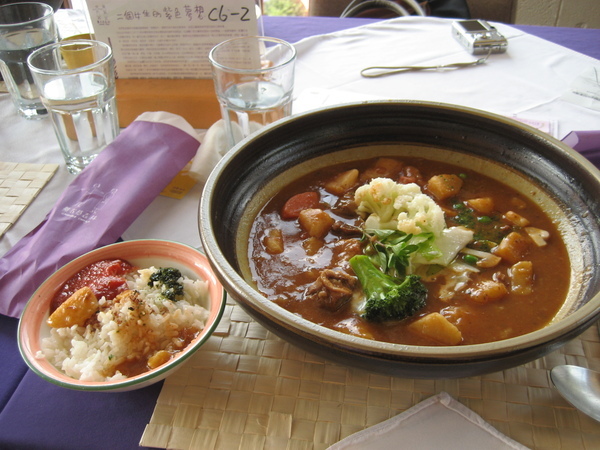 Image from http://ashley5.pixnet.net/blog/post/17276334-【新竹內灣】薰衣草森林
5 Spend 5 minutes to walk to the top of the hill to hang your wishes at the Lavender Cottage wishing tree. We sincerely hope that your dreams come true!!!
youtube.com
If you are in Taichung, you must check out these attractions and try the food in 薰衣草森林 - Xūn Yī Cǎo Sēn Lín (Lavender Cottage)
薰衣草森林 - Xūn Yī Cǎo Sēn Lín (Lavender Cottage) Information: