Recommended food:
Feeling 18c was created by a father whom wished to express his love to his son. He wanted to create the best chocolate that will melt in everyone's mouth to express his love. In 2006, his store was found by internet blogger and from there it became very famous.
The father decided to name the shop as Feeling 18c because 18 deg is the best temperature to bring out the chocolate flavour. Over here, they sell chocolate and also ice cream. Their services are rather slow because they need to ensure that their ice cream and chocolate are always maintained in the best temperature. So it is common to expect a long queue when you visited them. However, when you tried their chocolate and ice cream before, you will understand why people keep coming back. PS, they will provide you sample for both ice cream and chocolate.
Now it has become an attraction that most tourist will visit in Puli. Its fame has spread to almost all over Taiwan and it is not an exaggeration to say that it has become the top attractions in Puli.
Introducing : Feeling 18c
Reply from a very satisfied customer.
What you can do at 18度C巧克力工房 - 18 Dù C Qiǎo Kè Lì Gōng Fáng (Feeling 18c)
1 You must try their chocolate and ice cream. They have many flavours, but chocolate was the top favourite here
Image from https://page.line.me/xat.0000110170.qwl
2 You should buy some nice chocolate for your family and friends (Many were surprised to find such a high quality chocolate here)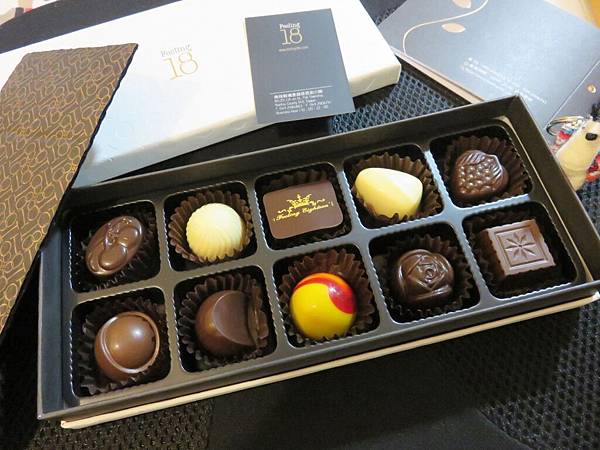 Image from http://shrimplitw.com/2014-12-30-310/
If you are in Nan Tou, you must try the food in 18度C巧克力工房 - 18 Dù C Qiǎo Kè Lì Gōng Fáng (Feeling 18c)
18度C巧克力工房 - 18 Dù C Qiǎo Kè Lì Gōng Fáng (Feeling 18c) Information: