Recommended places of interest:
Are they cute? They are Mascots of Xi Tou Monster Village
溪頭妖怪村 – Xi Tou Yao Guai Chun (Xi You Monster Village) is a very unique attraction in Nan Tou with an interesting concept. It does sound like a scary, haunted theme park, but it's not! This Japanese style village is so beautifully designed that you will feel like you have stepped into another world! Cute monster statues and mascots can be found all over the village. Restaurants and shops here are all named after various Japanese monsters. I guarantee you will not stop taking photos. Even their post box is a monster!!!
This place is very suitable for families with children, as there are also performances during scheduled times, game booths, arcade games, UFO catching machines and more! Although the village area is small enough to walk through in under an hour, it's recommended to allocate about 1-2 hours so that you can slowly enjoy the experience and appreciate the details put into the decor.
Be prepared and come to the Monster Village in Taiwan!
Thanks to the kind sharing from 郭小寶
What you can do at 溪頭妖怪村 - Xī Tóu Yāo Guài Cūn (Xi Tou Monster Village)
1 You can buy many interesting souvenirs here.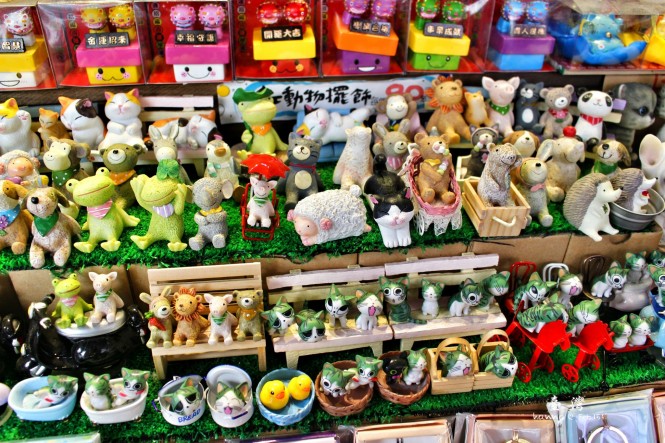 www.mafengwo.cn
2 You can also take a lot of interesting photos. There are many Japanese monsters and their houses.
Photo contributed by http://bow.foxpro.com.tw/)
3 Remember to look out for the famous 咬人貓 Bun. They are available only at certain time of the day! TIP: Start queuing at least 20mins before 1030 & 1430 at Kubota bakery
Image from http://www.imgrum.net/tag/溪頭妖怪村
4 This village is not very big. It takes about 1-2 hours to finish seeing the area but there are many street stalls selling food that is worth trying.
If you are in Nan Tou, you must check out these attractions in 溪頭妖怪村 - Xī Tóu Yāo Guài Cūn (Xi Tou Monster Village)
溪頭妖怪村 - Xī Tóu Yāo Guài Cūn (Xi Tou Monster Village) Information:
Address:
Website:
Contact:
Phone: +886 49 2612121

Operating Hours:
Mon - Fri: 10:00 am - 8:00 pm
Sat - Sun: 10:00 am - 9:00 pm