Recommended food & places of interest:
Ning Xia Night Market is a relatively small night market (100 plus stores along a 600 m road) as compared to Shilin or Raohe Night Market. But it is the night market that local Taiwanese prefers to visit. So needless to say, this is a night market that IS NOT CATERED FOR TOURIST. If you want to have authentic and nice Taiwan food, this is the correct place to visit. One disadvantage is that it is not directly accessible via train. You will need to walk a short distance from the nearest train station(Shuang Lian Train Station).
To the local Taiwanese, Ning Xia Night Market is mainly about nice food. If you want to do some shopping, your choice will be rather limited. But the food here is really nice!!! Be ready to queue up  for those famous stall here.
Are you ready to try the most popular food here?
Make sure you come Ning Xia Night Market with empty stomach
Are you hungry now?
Let us know how is the taste when you tried it!!!
Do You Know That Ning Xia Night Market is Rated as No 1 for Their Food Among ALL Night Market in Taiwan?
What you can do at 寧夏夜市 - Níng Xià Yè Shì (Ning Xia Night Market)
1 You must try the Yam Pastries from Liu Yu Zi (劉芋仔) (Ipeen: 4.5 / 5 Stars)
Video Link: https://goo.gl/photos/KNx7gZ1RffdP9fgj8
goo.gl
2 You do not want to miss the simple and yet delicious food from 環記麻油雞 (Ipeen: 4.5 / 5 Stars)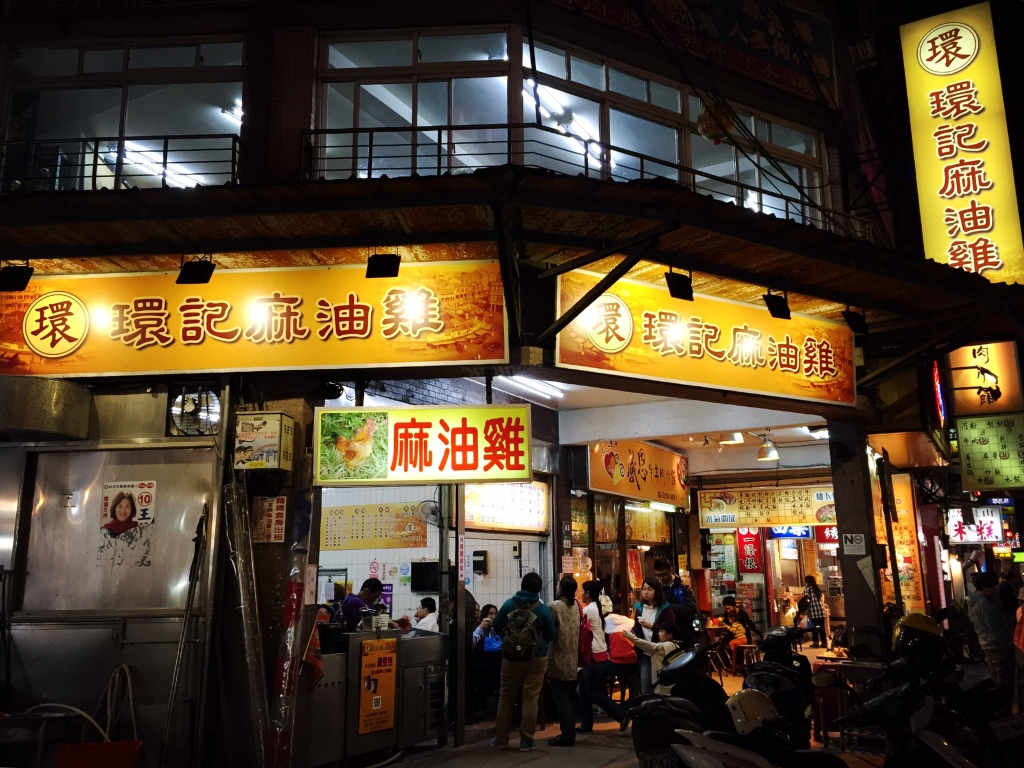 Image from http://lovecala.pixnet.net/blog/post/196660590-%7C%7C吃%E3%80%82台北%7C%7C-環記麻油雞~寧夏夜市裡的好味
3 You should enjoy the dessert from 豆花莊. Their signature dish: Peanut Bean curd. Another signature dish is 甘蔗糖水剉冰
goo.gl
4 If you have not visited Chiayi before, you must try the famous Chicken Rice (火雞肉飯) from Chiayi.
goo.gl
5 I am sure the prawn in 料理長胡椒蝦 (Store #5) will catch your attention! (Ipeen: 4 / 5 Stars)
Image: 台北│大同區寧夏夜市~料理長胡椒蝦| GiGi 玩樂家
goo.gl
6 You must try their Riceball. Nice and crispy. But you must queue up! It is located along the main road. Hint: Just ask anyone about the popular Riceball (飯糰)
Video Link: https://goo.gl/photos/9M7KDmZt4oh6VmHW7
goo.gl
7 Share the oyster omelette from 賴記雞蛋蚵仔煎 with your family and friends. Their portion is quite big.
Image from http://www2016.fhm.com.tw/fhm_mobile/inner.php?i=37309
If you are in Taipei City, you must check out these attractions and try the food in 寧夏夜市 - Níng Xià Yè Shì (Ning Xia Night Market)
寧夏夜市 - Níng Xià Yè Shì (Ning Xia Night Market) Information: